Surgical Services Offered by CVRI Small Animal Core Facility
Services are oriented towards providing investigators with data suitable for use in grant proposals and manuscripts. Researchers work with the core facility scientists to assess their needs and provide the appropriate level of technical and scientific assistance. In addition to the services listed below, other techniques may be available upon request.
| | |
| --- | --- |
| Surgical models of chronic myocardial infarction, ischemia and reperfusion, heart failure and cardiac hypertrophy | Direct recordings of diaphragmatic EMG and 2 lead EKG |
| Stereotaxic cannula placement/drug administration in rats for cerebral injections | Implantation of electrodes to record sympathetic nerve activity (direct) |
| Blood pressure and ECG recording (chronic or acute) | Unilateral nephrectomy in hypertension models such as DOCA-salt hypertension |
| Invasive hemodynamic measurements such as Pressure-Volume analysis | |
| Assistance with drug studies, tissue collection, blood collection | Tissue harvesting (lungs, heart, kidney, etc) |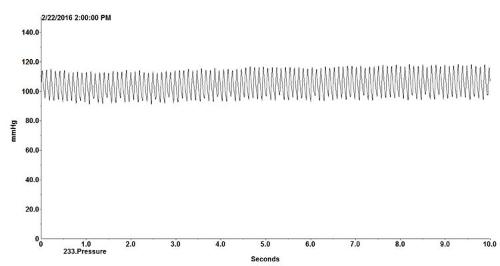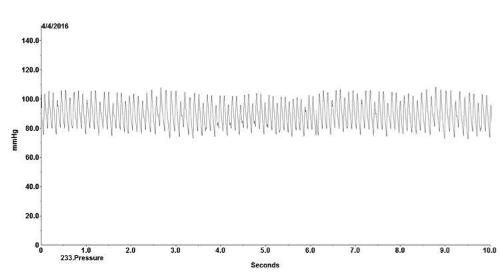 Arterial Pressure 1 week and 2 months after telemetry probe implantation (mouse)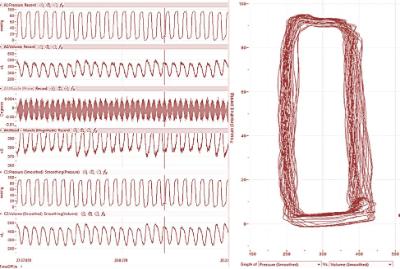 Representative example of a Pressure-Volume Loop (Rat)
Pricing for Surgical Services
Chronic ECG/arterial pressure measurements


full instrumentation/probes/analysis
surgery (no probe provided)

$250 animal

$80 animal

Transverse Aortic Constriction (TAC)
$120 animal
PV loop
$150 animal
Myocardial infarction
$120 animal
Aortic banding
$120 animal
Ischemic/reperfusion
$120 animal
Minipump implantation and drug-induced cardiac hypertrophy model
$40 plus pump
Minor surgery (IV injections, blood sample collection, etc).
$40 procedure
Tissue harvesting
$30 organ
Exercise Services (treadmill familiarity and 3 tests)
$50 animal
Surgical facility use (*excludes use of PV loop probes, DSI probes, etc).
$100 hour
Metabolic cage rental (cage rental only, sample collection and care can be added)
$25 cage/week +
* Researchers within the Loyola Community receive special discounts
** Some equipment in the facility may be open to Loyola investigators who complete appropriate training. IACUC approval is required.
All investigators must sign a Core User agreement.pdf and have it approved by the Core Facility.