Research
I-TIE Research Scholarship
4-Year HSD IPE Survey (in Year 3)
Multiple grants
Multiple publications and presentations
National/International Recognition:

NEXUS Innovation Project (National Center for IPEP)
Nexus IPEP Summit Workshop in Developing an Institute
Collaborating Across Borders (CAB V) Sponsorship and 7 Presentations
Additional Presentations at NLN, ANCSL, APIC
Collaboration with University of Toronto
Invited Presentations:
HRSA Webinar
University of Colorado
Northwestern University
Rush Medical College
Binghamton University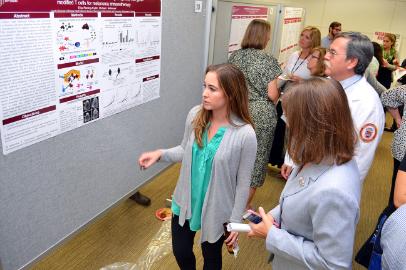 Health Sciences Research At Loyola
CTRE: The Center for Translational Research and Education (CTRE) is a vibrant new addition to Loyola's Health Sciences Campus. This state-of-the-art facility brings together the Stritch School of Medicine, Marcella Niehoff School of Nursing, The Graduate School, and Loyola University Health System on an exciting cooperative journey with one unified goal—the rapid translation of fundamental science discoveries into real treatments for human health.
Research Services: As Loyola University Chicago seeks to achieve national and international recognition for our health sciences research capabilities, we are renewing our focus on research and reaching across organizational boundaries to integrate our research teams and optimize the impact of their efforts.
Stritch School of Medicine research.